The Garmin Approach S12 is an goodlooking entry-level GPS golf watch. It packs an impressive array of golf features, and Garmin has done a great job with the overall design of this particular unit. However, its features don't really extend beyond the golf course, which makes it fairly one-dimensional in terms of capabilities. 
The Garmin Approach S42 is an attractive, mid-level GPS golf watch packed with golf technology and a few key sports modes. More specifically, it includes running, cycling, activity tracking and sleep tracking. In addition, it also includes a few extra golf features that you won't find in the S12, and it has a much more impressive color touchscreen. 
Now that you know a bit more about each watch, let's dive into the details of this comparison. 
Key Similarities - Garmin Approach S12 vs S42
Approach S12
Approach S42
BUILT-IN GPS
PRELOADED WITH 42,000 COURSES WORLDWIDE
YARDAGE TO GREEN (F, M, B)
YARDAGE TO LAYUPS/DOGLEGS
MEASURES SHOT DISTANCE
DIGITAL SCORECARD
STAT TRACKING
AUTO COURSEVIEW UPDATES
GREEN VIEW WITH MANUAL PIN POSITION
HAZARDS AND COURSE TARGETS
ROUND TIMER/ODOMETER
AUTOMATIC CLUB TRACKING COMPATIBLE
TOURNAMENT LEGAL
OPTICAL HEART RATE MONITOR
WATERPROOF RATING
Key Differences - Garmin Approach S12 vs S42
Approach S12
Approach S42
PHYSICAL SIZE
DISPLAY SIZE
DISPLAY RESOLUTION
WEIGHT
SMARTWATCH BATTERY
GPS BATTERY
MEASURES SHOT DISTANCE
TOUCHSCREEN
HANDICAP SCORING
TRUSWING™ COMPATIBLE
CUSTOM COURSE TARGETS
ACTIVITY TRACKING
SLEEP TRACKING
GYROSCOPE
ACCELEROMETER
INDOOR RUNNING
OUTDOOR RUNNING
INDOOR CYCLING
OUTDOOR CYCLING
Key Golf Features In Both Watches
The following golf features are included with the Garmin Approach S12 and the Garmin Approach S42. 

Looking into the sun might affect your shot, but not your ability to read your watch.
42,000 Pre-loaded Golf Courses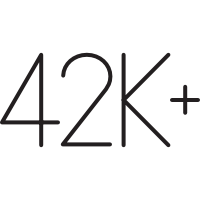 The Approach S40 and S42 come preloaded with more than 42,000 CourseView maps of golf courses around the world. Download updates for the course you play most often.
Green View with Manual Pin

Go the distance when you know the distance. Green View lets you manually position the pin.

Take your shot, and track where it landed with AutoShot detection.

The Approach S40 and the S42 both offer smartphone notifications and 24/7 activity tracking.
15 Hour GPS Batttery Life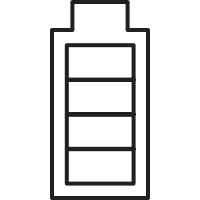 Up to 15 hours in GPS mode means you can play more than one round on a single charge. That's good news for avid weekend golfers that like to play on Saturday and Sunday like true champions. Also, the Approach S12 actually has a 30 Hour GPS battery life, whereas the S42 has a 15-hour GPS battery life. 
What Are The Main Difference Between The Garmin S12 and S42?
1. The S42 Has Better Selection of Golf Features
Automatic Shot Distance Tracking: While the Approach S12 and the Approach S42 can both measure shot distance, only the S42 does this automatically. If you are using the S12, you have to manually measure your shot distance, which isn't nearly as convenient from shot to shot and hole to hole. 
Garmin TruSwing Compatibility: The Garmin Approach S42 is compatible with Garmin's TruSwing training aid. This handy accessory can measure the following metrics, if you choose to invest in it: 
Swing Tempo
Swing Speed
Face to Target
Dynamic Loft
Shaft Angle
Club Path
Club Path Coordinates
Shaft Lean
Wrist Path Coordinates
Custom Course Targets: This feature allows you to save your location as a custom target. That way, next time you play that hole, you'll know the distance to that exact spot. This is very useful for plotting the ideal lay-up shots on par 4's, and the ideal fairway placement on short par 4's. 
Handicap Scoring: The Approach S42 allows you to enter your gross score for each hole directly on the watch. It then automatically calculates your net score for each hole, plus your total score (net + gross) for the round. No more arithmetic required lads. 
2. The Approach S42 Has Running and Cycling Modes
The Garmin Approach S12 is purely and only a golf watch. It doesn't offer any extra sports modes, and it also doesn't function as an activity tracker. If anything, it's more like a watch that tells the time and gives you amazing information when you head out to the course. 
With the Garmin Approach S42 however, you can unlock the following additional sports modes:
Indoor Running
Outdoor Running
Indoor Cycling
Outdoor Cycling
This makes it a much more well rounded choice for people that run, cycle and play golf regularly. 
3. Activity Tracking + Sleep Tracking
The Garmin Approach S12 doesn't have any activity tracking or sleep tracking features. Fortunately, the Approach S42 most definitely does. To be more specific, the S42 gives you: 
Advanced sleep tracking
Step counter
Move Prompts
Daily step goal
4. Bigger, Brighter, Color Touchscreen
If you look closely at the Approach S12 product images, you will notice that it has a black and white screen. It has dimensions of 176 x 176 pixels, and it doesn't offer touchscreen capabilities. 
Conversely, the Approach S42 has a bright and colorful 240 x 240 pixel touchscreen. It's bigger, brighter and significantly more convenient to use when you are out on the course. This is especially true when using features like green view, where you can simply touch the point on the green that you want a yardage to. 
If you still on the fence at this point, these final buying tips may help: 
Go for the Garmin Approach S12 if:
You just need an affordable, good looking GPS golf watch
You don't need any extra sports modes
Go for the Garmin Approach S42 if: 
You want almost all of the golf features that Garmin has to offer
You also run and cycle regularly, and want to track your exercise stats on your watch
You want activity tracking and sleep tracking features
You prefer a color touchscreen user experience