The Garmin Approach S40 and the Garmin Approach S42 are can both be classified as mid-range GPS Golf Watches. What you might not know is that there are almost no differences between the Garmin S40 vs S42. This will become very apparent when you review the comparison tables below.
These two Garmin Golf Watches share identical specs in every respect, except for product name and color options. There isn't even a battery life upgrade, which seems unthinkable but is no less true.
Nevertheless, they are both very good golf watches that will keep most players happy with a solid selection of golf features and a few extra sports features like running, cycling and basic activity tracking features.
Key Similarities - Garmin S40 vs S42
Garmin S40
Garmin S42
ACTIVITY TRACKING FEATURES
42000 COURSEVIEW MAPS
YARDAGE TO GREEN (F,M,B)
YARDAGE TO LAYUPS/DOGLEGS
MEASURES SHOT DISTANCE
DIGITAL SCORECARD
CUSTOM TARGETS
STAT TRACKING
GARMIN AUTOSHOT™
AUTO COURSEVIEW UPDATES
GREEN VIEW
MANUAL PIN POSITIONING
HAZARDS AND COURSE TARGETS
HANDICAP SCORING
TRUSWING™ COMPATIBLE
ROUND TIMER/ODOMETER
AUTOMATIC CLUB TRACKING COMPATIBLE
SLEEP TRACKING
RUNNING + INDOOR RUNNING
CYCLING + INDOOR CYCLING
GPS
GYROSCOPE
ACCELEROMETER
BLUETOOTH CONNECTIVITY
SMARTPHONE NOTIFICATIONS
SMARTWATCH MODE BATTERY
GPS BATTERY
PHYSICAL SIZE
DISPLAY SIZE
DISPLAY RESOLUTION
WEIGHT
Key Differences - Garmin S40 vs S42
Approach S40
Approach S42
PRODUCT NAME
COLOR OPTIONS
You're probably thinking, surely there are some actual differences between these golf watches. While your instincts may be correct, it's fundamentally clear that the Garmin Approach S42 is actually the Garmin Approach S40, albeit with a slightly different product name and some very minor design updates.
The Approach S42 Golf Watch is not an upgrade. It is literally the same watch, with exactly the same specs, and a slightly different selection of colors to choose from.
Personally, I find this quite disappointing, because it is misleading. I'm not sure which genius at Garmin made this decision, but I can say that he/she put commercial interests (new models sell better) ahead of the interests of their customers. That is how you end up with a disingenuous upgrade like this.
Key Features Found In Both Watches

Looking into the sun might affect your shot, but not your ability to read your watch.
42,000 Pre-loaded Golf Courses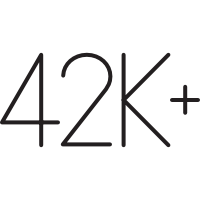 The Approach S40 and S42 come preloaded with more than 42,000 CourseView maps of golf courses around the world. Download updates for the course you play most often.
Green View with Manual Pin Positioning

Go the distance when you know the distance. Green View lets you manually position the pin.

Take your shot, and track where it landed and how far it went with AutoShot shot tracking.

The Approach S40 and the S42 both offer smartphone notifications and 24/7 activity tracking.
15 Hour GPS Batttery Life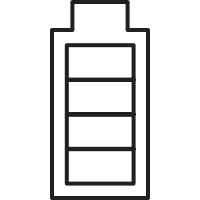 Up to 15 hours in GPS mode means you can play more than one round on a single charge. That's good news for avid weekend golfers that like to play on Saturday and Sunday like true champions. 
The good news is both the S40 and the S42 are both excellent watches that can make it far easier for you to navigate a golf course. You effectively get quick access to hole layouts, distance to the green, distance to the hazard, distance to bunkers, and the ability to track your shot distance automatically.
Moreover, the S40 and the S42 also have enough activity tracking and endurance sport features (gps mode for running and cycling) to be classified as multisport watches.
The only gripe we have is that there is no meaningful difference between the S40 and the S42. For this reason, if you can find the S40 on special, it makes sense to go for it because you won't lose any functionality.
However, if you find that both products have the same recommended selling price, it's better to go for the S42, mainly because it is physically newer and the resale value is likely to be slightly higher.