The Garmin Forerunner 645 is a good quality GPS watch built primarily for runners. It has built-in music storage a solid selection of sports features, advanced running dynamics and support for Garmin running power. 
The Forerunner 745 is a significant upgrade on the Forerunner 645. Support for open water swimming, triathlon tracking, and cycling power meters are massive upgrades, but the list doesn't end there. The FR745 also has a pulse oximeter (to measure blood oxygen levels),personalized workout recommendations, and a better battery life. 
In essence, the Forerunner 745 can do everything that he Forerunner 645 can, plus a whole lot more. The only reason to truly consider the FR645 is price. 
Key Similarities - Forerunner 645 vs Forerunner 745
Forerunner 745
Forerunner 645
GPS, GLONASS & GALILEO
24/7 Activity Tracking
Advanced Sleep Tracking
Wrist-based HRM
Optical HRM Under Water
Indoor + Outdoor Running
Indoor + Outdoor Cycling
Indoor + Outdoor Rowing
Pool Swimming
Advanced Running Dynamics
Garmin Running Power
3rd Party Running Power
Music Storage
Payments from Watch
Garmin Running Coach
Barometric Altimeter
Gyroscope + Accelerometer + Compass
Bluetooth, ANT+, Wi-Fi
Garmin Connect IQ
Safety/Incident Detection
Point-to-Point Navigation
Screen Resolution
Display Size
Waterproof Rating
Music Storage Capacity
Smartwatch Battery Life
Topographical Maps
Golf Mode
Key Differences - Forerunner 645 vs Forerunner 745
FR745
FR645
Dimensions
Lens Material
Weight
GPS Battery
GPS Battery with Music
UltraTrac GPS Battery
Triathlon Mode
Open Water Swimming
Pulse Oximeter
Body Battery Score
Respiration Rate
Garmin PacePro
Garmin ClimbPro
Heat + Altitude Acclimation
Training Load + Training Focus
Daily Workout Suggestions
Main Reasons To Choose The Forerunner 645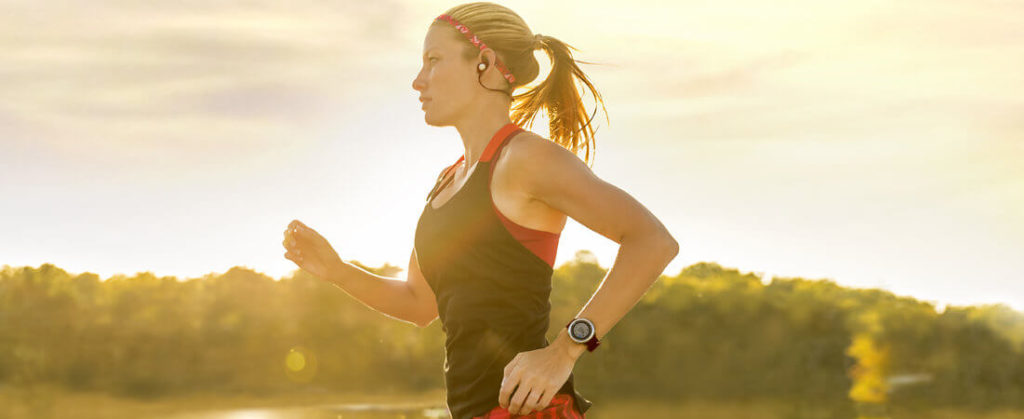 1. It's cheaper, and you might be able to find it on special
There is only one reason to choose the Forerunner 645. That reason is price.
To be more specific, it only makes sense to go for the FR645 if you can find it on special, and you have no interest in triathlon tracking. However, if the FR645 isn't being discounted, you can unlock a huge number of benefits by upgrading to the FR745. It can literally do everything that the FR645 can do, plus a whole lot more. 
On this point, it's worth noting that you should be able to find the non-music version of the Forerunner 645 for at least $100 cheaper than the FR745. If you're not planning to use the music features and you don't do triathlons, you can make a strong case for the value premise of the non-music FR645.
Main Reasons To Choose The Forerunner 745

1. Open Water Swimming + Triathlon Tracking
Open water swimming and triathlon tracking tend to go hand-in-hand. If you opt for the Forerunner 745, you can unlock both of these features. To switch between each triathlon discipline, you simply need to push one button on the FR745. 
2. Garmin PacePro + Garmin ClimbPro
Garmin PacePro: PacePro offers pace guidance for  to help you stay on track during training. When PacePro is applied to a course loaded to your watch, it analyzes elevation changes along the course to calculate a pace strategy. The strategy calculates when to increase or decrease your pace along the course for the best overall pace. 
Garmin ClimbPro: ClimbPro detects the climb sections of a cycling course. When ClimbPro is activated, you will be able to see: 
The number of the climb including total climbs for the course
The distance remaining in the climb (Dist. to Go)
The ascent remaining for the climb (Asc. Remain.)
A chart showing the profile of the climb
The total climb distance
The remaining distance to each climb (Dist. to) 
Average gradient for each climb  (Grade)
Length of each climb
This wrist-based sensor  in the FR745 monitors blood oxygen saturation levels to provide a clearer picture of how you're sleeping or how you're adjusting to altitude.
Garmin's body batter score combines your training data, sleeping data and heart rate data into one overarching metric called Body Battery Score. 
Most new Garmin's (any watch with Garmin's V3 elevate heart rate monitor) have the Body Batter Feature built-in. Unfortunately the FR645 was released a few months before the V3 heart rate monitor became the default setup for new Garmin activity trackers. 
5. Better Cycling Features + Cycling Power Meter Compatibility
The Forerunner 745 is a better sports watch for cyclists specifically. You can access additional cycling modes, functional threshold power, and cycling power meter compatibility. The bullet points below highlight the difference between the FR645 and the FR745 in terms of cycling features. 
Cycling Alerts
Cycling Courses
Outdoor Cycling
Indoor Cycling
Race an activity
Compatible with Varia Vision
Compatible with Varia Radar
Compatible with Varia Lights
Speed and Cadence Sensor Support
Cycling Alerts
Cycling Courses
Outdoor Cycling
Indoor Cycling
Race an activity
Compatible with Varia Vision
Compatible with Varia Radar
Compatible with Varia Lights
Speed and Cadence Sensor Support
Mountain Trail Biking
Bike Lap And Lap Maximum Power
Functional Threshold Power (FTP)
Cycling Power Meter Compatible
Advanced Vector Support
Strength Training
Cardio Training
Elliptical Training
Stair Stepping
Floor Climbing
Indoor Rowing
Yoga
Running
Treadmill Running
Indoor Track Running
Trail Running
Skiing
Snowboarding
XC Skiing
Stand Up Paddleboarding
Rowing
Cycling
Indoor Cycling
Pool Swimming
Walking
Strength Training
Cardio Training
Elliptical Training
Stair Stepping
Floor Climbing
Indoor Rowing
Yoga
Running
Treadmill Running
Indoor Track Running
Trail Running
Skiing
Snowboarding
XC Skiing
Stand Up Paddleboarding
Rowing
Cycling
Indoor Cycling
Pool Swimming
Walking
Pilates
Outdoor Track Running
Virtual Running
Kayaking
Mountain Biking
Open Water Swimming
Swimrun
Triathlon Tracking
When you look at the combination of features, sports modes and fitness technology, it's pretty clear that the Forerunner 745 is the winner of this product battle. Nevertheless, if you're still on the fence at this point, these final buying tips may help: 
Go for the Forerunner 645 if: 
You have no interest in triathlon tracking
You can find the FR645 on special 
Running is your primary sport
Go for the Forerunner 745 if: 
You want the better sports watch overall
You want Garmin's latest technology like the pulse oximeter and body battery score
You're passionate about cycling
You're a triathlete