The Fitbit Charge 4 is a bracelet style activity tracker with built-in GPS. It is arguably the best value for money Fitbit that you can buy right now. 
The Polar Unite is essentially a dumbed-down version of the Polar Ignite. It has all of the main features that you would expect from a Polar Sports Watch, except a GPS tracker. While some people might be fine with this setup, runners and cyclists should pay attention. If you opt for the Polar Unite, you will have to take your phone with you on every ride or run that you would like to track accurately. 
Now that we've established a basic overview of these watches, let's dive into the details. 
Key Similarities - Polar Unite vs Fitbit Charge 4
Polar Unite
Fitbit Charge 4
24/7 Activity Tracking
Sleep Tracking
Wrist-Based HRM
Indoor + Outdoor Running
Indoor + Outdoor Cycling
20 Activity Modes (or more)
Accelerometer
Phone Notifications
Guided Breathing
Bluetooth Connectivity
Customizable Clock Face
V02 Max Estimates
Pool Swimming
Triathlon Capable
Key Differences - Polar Unite vs Fitbit Charge 4
Polar Unite
Fitbit Charge 4
GPS
Screen Resolution
Screen Size
Screen Color
Water Proof
Total Sports Modes
Guided Workouts
Built-In Altimeter
Music Control From Watch
Payments From Watch
Floors Climbed
WiFi Connectivity
Smartwatch Battery Life
GPS Battery Life
Explanation of Main Differences
Built-In GPS: The Fitbit Charge 4 has a built-in GPS, whereas the Polar Unite does not. This is a big win for the Fitbit unit.
Sports Modes – The Polar Unite support over 100 sports modes. The Fitbit Charge 4 only supports 16 sports modes.
Screen Shape & Size – The Polar Unite has round 240 x 204 pixel screen. The Charge 4 has a rectangular 160 x 100 pixel screen.
Battery Life – The smartwatch battery life of the Charge 4 (7 days) is almost double the smartwatch battery of the Polar Unite (4 days).
Watch Style – The Polar Unite has a classical watch face design with a round face. The Fitbit Charge 4 is effectively a bracelet with activity tracking features.
Optical Heart Rate Monitor – Polar's precision prime wrist-based HRM is about as good as it gets. The Fitbit Charge 4's heart rate monitor is okay, but not quite as accomplished as the Unite.
Aerobics
Aqua fitness
Backcountry skiing
Badminton
Ballet
Ballroom Dancing
Baseball
Basketball
Beach volley
Biathlon
Body Mind Yoga
Bootcamp
Boxing
Canoeing
Circuit training
Classic roller skiing
Classic XC skiing
Climbing Indoor
Core Yoga
Cricket
Cross-trainer
Cycling
Dancing
Disc golf
Downhill skiing
Disc Golf
Backcountry Skiing
Downhill Skiing
Field hockey
Finnish baseball
Fitness dancing
Fitness martial arts
Floorball
Football
Freestyle roller skiing
Freestyle XC skiing
Functional training
Futsal
Golf
Group exercise
Gymnastics
Handball
High-intensity Training
Hiking
Ice hockey
Ice skating
Indoor cycling
Indoor rowing
Inline skating
Jazz
Jogging
Judo
Kayaking
Kickboxing
Kitesurfing
Latin dancing
Les Mills Modes
Mobility (dynamic)
Mobility (static)
Modern dancing
Mountain biking
Nordic walking
Orienteering
Other indoor
Other outdoor
Pilates
Riding
Road cycling
Road running
Roller skating
Rowing
Rugby
Running
Sailing
Show jumping
Skating
Ski orienteering
Skiing
Snowboarding
Snowshoe trekking
Soccer
Spinning
Squash
Step workout
Street Dancing
Strength Training
Stretching
Surfing
Swimming
Table Tennis
Telemark Skiing
Tennis
Track & Field
Trail Running
Treadmill Running
Trotting
Ultra Running
Volleyball
Wakeboarding
Walking
Water Skiing
Wheelchair Racing
Windsurfing
Yoga
Fitbit Charge 4 Sports Modes
| | | | |
| --- | --- | --- | --- |
| Bike | Bootcamp | Circuit Training | Elliptical |
| Golf | Hike | Interval Workout | Kickboxing |
| Martial Arts | Pilates | Run | Spinning |
| Stairclimber | Swim | Tennis | Walk |
| Weights | Workout | Tennis | Yoga |
Main Reasons To Choose The Polar Unite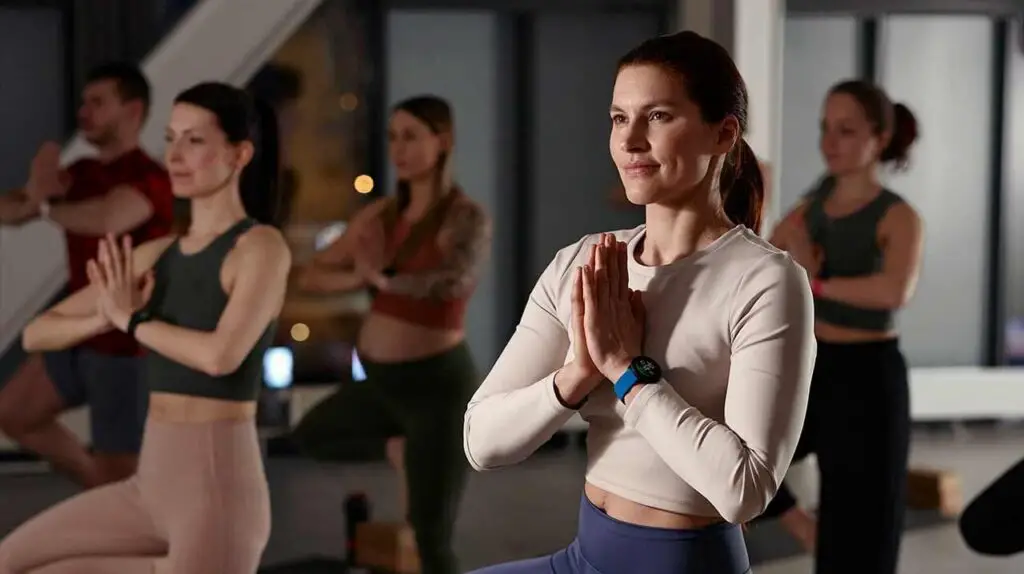 This is by far the biggest advantage that the Polar Unite has over the Fitbit Charge 4. Where the Charge 4 is limited to 16 sports modes, the Polar Unite literally has more than 100. 
Ultimately, if you play lots of different sports, it's hard to look past the value offering of the Polar Unite. In the $150 price point, you simply won't find a watch with more sports modes to choose from (unless you choose a lower priced Polar like the M430 or M200). 
Better Optical Heart Rate Monitor
Optical heart rate monitoring is another area where Polar shines. The combination of 8 optical readers and skin contact measurement points gives the Polar Unite the best possible chance of giving you an accurate measurement from the wrist. 
Obviously optical hrm's will never compete with a chest strap, but if you are going to rely primarily on the wrist measurements, Polar's precision prime technology is about as good as it gets. 
The Polar Unite has a much larger 240 x 204 pixel screen. This is considerably bigger than the 160 x 100 pixel screen found on the Fitbit Charge 4. 
Ultimately, you will find it easier to consume information displayed on the Polar Ignite screen. You should also be able to view more data fields when exercising, something runners and cyclists tend be pretty passionate about. 
Main Reasons To Choose The Fitbit Charge 4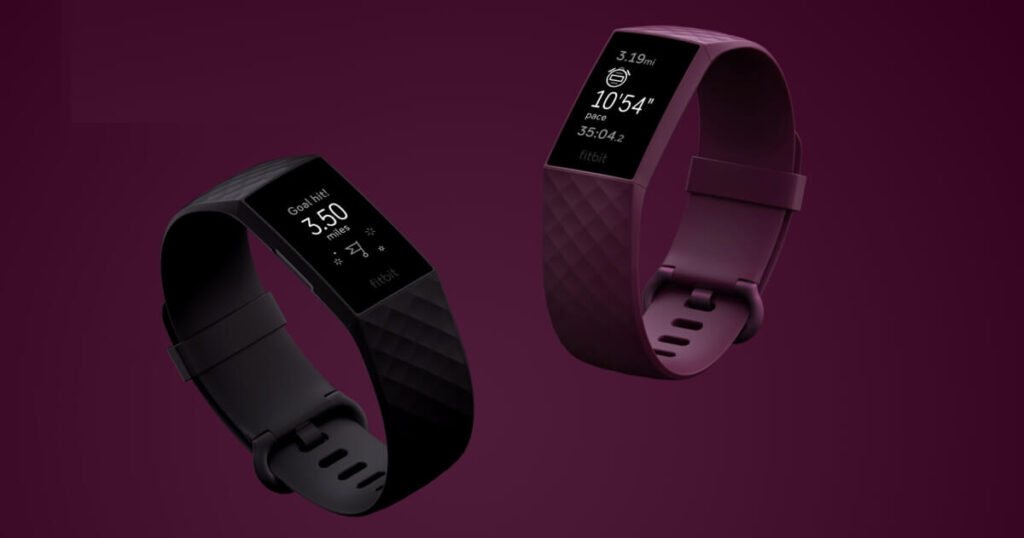 The Fitbit Charge 4 is the first mid-range Fitbit to introduce built-in GPS technology. This is excellent news for Fitbit fans. The lack of GPS has always been the Achilles heel of Fitbit's product line-up, and now they are finally starting to fix that. 
The main benefit here is that you don't need to take your phone when you go running or cycling. This makes outdoor endurance exercises infinitely more convenient.
Ironically, Polar have removed the built-in GPS from the Polar Unite, presumably to keep the costs under control (and prevent it from competing with the Polar Ignite). From our perspective, this was a regrettable decision. By removing this key element, the overall functionality and desirability of the Polar Unite has been diminished. 
The Charge 4 Has A Decent Number of Sports Modes
Admittedly the Fitbit Charge 4 can't compete with the Polar Unite in terms of the total number of sports modes. However, it still has an adequate number of activity modes to choose from, including running, cycling, yoga, cardio and weight training. In other words, there are enough modes to cater to the needs of most casual sports people and fitness enthusiasts. 
Some People Might Prefer The Bracelet Style
The Polar Unite has a traditional watch shape which should suit most men and women. 
The Fitbit Charge 4 continues the bracelet style that the Charge line-up has become famous for. Ultimately, if you prefer the bracelet style of the Charge 4, it should be pretty easy for you to choose between these two units. 
It's The Best Value Fitbit You Can Buy
The Charge 4 might not have the high res screen of the Fitbit Versa, but the decision to include the GPS in the product means that it is technically the more accomplished sports watch. 
When you consider the relatively affordable price bracket, it's easy to conclude that the Charge 4 is the best value for money Fitbit that you can buy right now. The price-to-value ratio is literally as good as it gets from Fitbit. 
We've run through all the key similarities and all the key differences between the Polar Unite and the Fitbit Charge 4. If you're still undecided at this point, these final buying tips may help. 
Go for the Polar Unite if: 
You don't mind taking your phone with you when running or cycling outdoors
You play loads of different sports
You want a better quality wrist-based heart rate monitor
You want access to the Polar Flow training platform (excellent training information)
Go for the Fitbit Charge 4 if: 
You want a built-in GPS, which makes tracking running and cycling much more convenient
You prefer the bracelet style design of the watch 
You don't mind the smaller screen size
You want to control music playing on your phone using your watch (rather than the phone screen)
You want a good value for money fitness tracker than can track all the most popular activites (running, cycling, cardio workouts, weight training, yoga and more)