Garmin has become the leader in wearable technology by creating high quality GPS watches that cater for every different type of athlete.
There really is a 'Garmin for everyone', but because the product family is so extensive, it can be difficult to choose the right watch.
The good news is that this article will make it very clear which Garmin you should pick, based on the sports and activities you enjoy most. 
Also, each and every watch in this round up includes wrist-based heart rate monitoring and GPS technology. It would be unethical to recommend a product that doesn't include these features, because in the year 2019, they are both essential and expected.
Now let's dive in.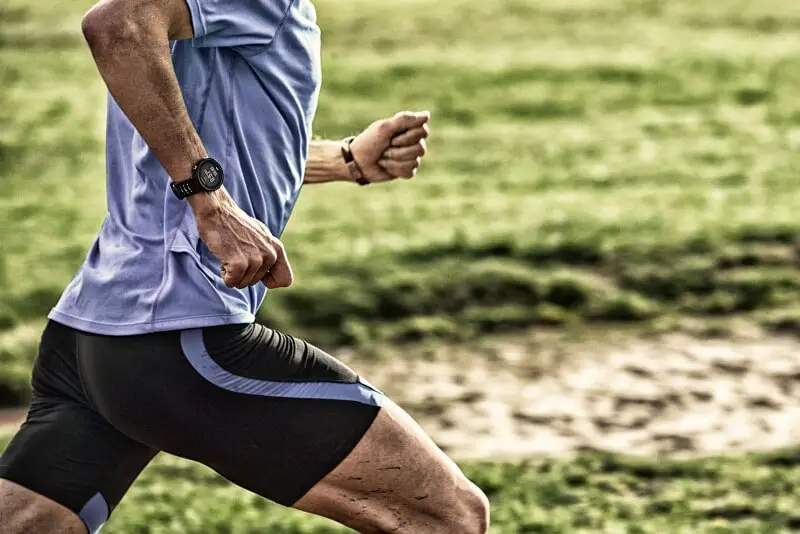 First of all, you're spoilt for choice. Garmin has several different running watches, and they cater for every different type of budget. The table below breaks down the best 2019 options in a simple format.
Key update: Garmin has completely changed the game with the Forerunner 45 and the Forerunner 245. Both of these watches are significantly better than their predecessors. 
Also, the Garmin Vivoactive 3 Music is also a very good option for runners, especially when you consider all the extra sports modes, and the fact that it's currently going for less than $199 on Amazon. 
The
Garmin Forerunner 35
is the most widely used GPS running watch in the world right now, and for good reason. It has everything you need to train for a full marathon, and it's well below the $200 mark. 
Even though it's Garmin's entry level running watch, it still packs more than enough tech to enhance your training. In essence, you get:
Accurate GPS

Wrist-based HRM

Outdoor running mode

Indoor running mode

Walking mode

Cycling mode

Cardio mode
Of the features listed above, it's the outdoor running mode where the FR35 really shines. During the run, it shows you speed, heart rate, calories burned and activity time. After the run, you can really unpack your performance. 
The Forerunner 235 is next on the list of options for runners. It has more features than the Forerunner 35, but less features than the Forerunner 645. 
In addition to all the modes listed above for the FR35, the FR235 also gives you:
GLONASS
Customizable Watch Faces 
Advanced running metrics
Personally, I would wait for the 245, mainly because it will have music storage and a better battery life. These two features alone make it worth the upgrade. 
The final running specific option is the
Forerunner 645
. This is Garmin's premium running watch. You gain all the features from the FR35 and the FR235, plus the following extras.
Music Storage
Contactless Payments
Altimeter
Upgraded Battery Life
If you're passionate about running, you can't go wrong with the 645. It's stacked with every single running specific feature that Garmin has to offer. You could call it a Fenix 5 Plus for Runners (the Fenix 5 Plus is Garmin's most advanced, and most expensive watch).
If you enjoy fitness and going to gym 💪🏼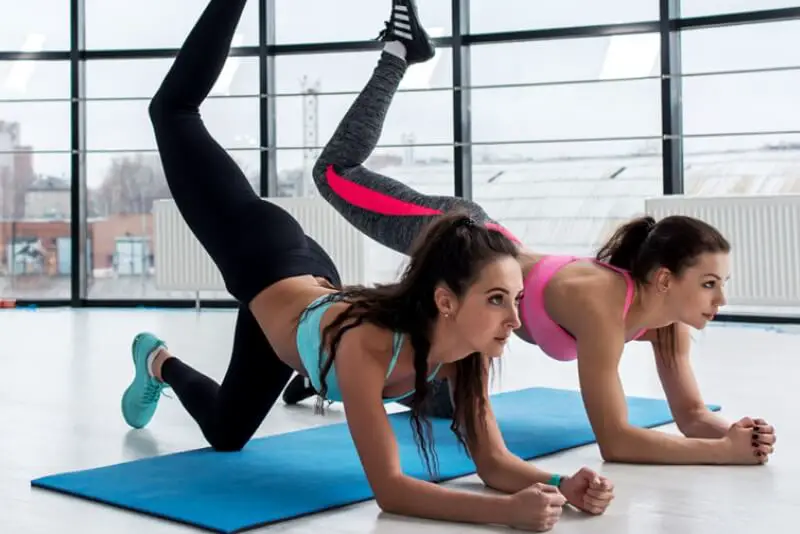 Before we unpack Garmin's two best fitness trackers, it's worth mentioning that all of the Forerunner watches mentioned above (FR35, FR235 and FR645) are also very capable activity trackers. So, if you have your eye set on a Forerunner, you can rest easy, knowing that they are perfectly capable activity trackers as well.
The Vivosport is a smart and capable activity tracker, that also packs a punch in terms technical features. Together with GPS tracking and a wrist-based heart rate monitor, the Vivosport also has a barometric altimeter, which basically means that it's great for trail running and hiking. This is because an altimeter gives you better incline and decline measurements than GPS. 
Garmin Vivoactive 3 Music
 – This definitely Garmin's first choice all round fitness tracker. It's packed with sports modes, it has GPS and wrist-based HRM, you can store up to 3 GB's of music and you can make payments with your watch. 
The Vivoactive 3 is actually very similar to the Forerunner 645 in terms of total features. The primary difference is that the Vivoactive 3 also has a golf mode.  
Also, the Vivoactive and the Forerunner 645 both track indoor swimming, which is something most gym goers will want to keep in mind.
Ultimately, if you enjoy working out, and you want a watch that can track just about any activity or sport, The Vivoactive 3 Music is the watch for you.
The only drawback worth noting  is that
Vivoactive 3
it isn't suitable for triathlons, because it doesn't have an open water swim tracking mode. If you're a triathlete, read on…
If you do triathlons 🏊🏽 🚴 🏃‍♂️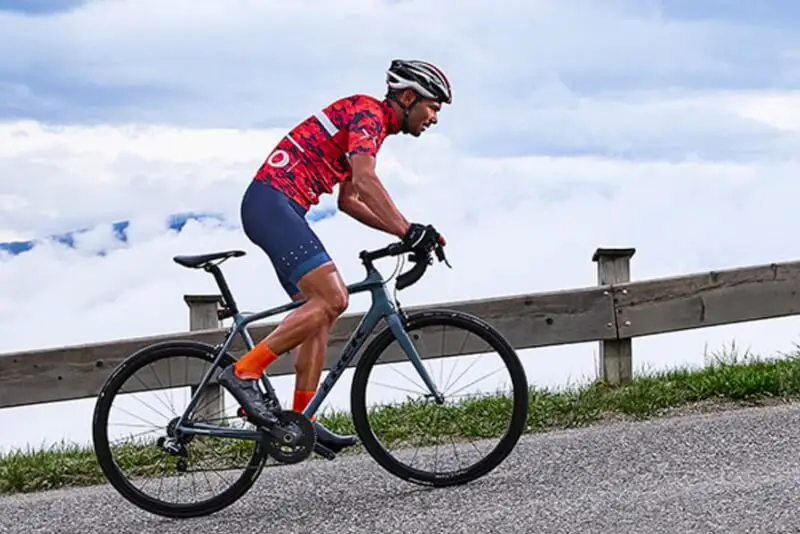 Garmin has become the leading manufacturer of triathlon watches for good reason. They have a strong lineage of top performers, dating back from the classic Forerunner 310XT, to their current top dog, the Forerunner 935.
If you're a triathlete, these are essentially the best options for you, in 2019.
Garmin Forerunner 735XT – This is one of the more affordable options in Garmin's triathlon line-up. The 735XT excels at running, open water swimming and cycling, which makes it a perfect fit for aspiring triathletes. The only slight drawback of the 735XT is that the battery life isn't too great (14 Hours in GPS mode). If you're planning on doing a full length Ironman, you might want to invest in a watch with a longer battery life (the average ironman contestant takes 12 and half hours to complete the race).
Garmin Fenix 3 HR – Even though it's a slightly older model, the Fenix 3 is still a force to be reckoned with. 
It includes wrist-based HRM, GPS an altimeter and open water swimming, so you are covered in terms of the basic essentials for a triathlon watch. It also has multisport mode, which means that it's designed to switch seemlessly between each triathlon discipline. 
So if you want a Garmin Fenix watch but you're on a limited budget, the Fenix 3 HR could be the solution for you. 
Garmin Fenix 5 Plus – The good news when you invest in the Fenix 5 Plus is that you know you'e buying everything that Garmin has to offer. In this case, it means the full suite of triathlon specific features, all of which can be found in the Fenix 5 Plus.
Garmin Forerunner 935 – Make no mistake. The Forerunner 935 is the most widely used Triathlon watch in the world right now. It's essentially a Garmin Fenix 5, with a reduced price tag, designed specifically for triathletes. 
Better yet, it also comes in a triathlon bundle, where you get a triathlon specific Heart rate belt and a swimming specific heart rate belt. Of course you can use the triathlon belt for running, swimming and cycling. The swimming specific belt is just a bit better in the pool, if you aren't using a swimsuit. This is mainly because it has more grip, so it stays in place better on naked skin.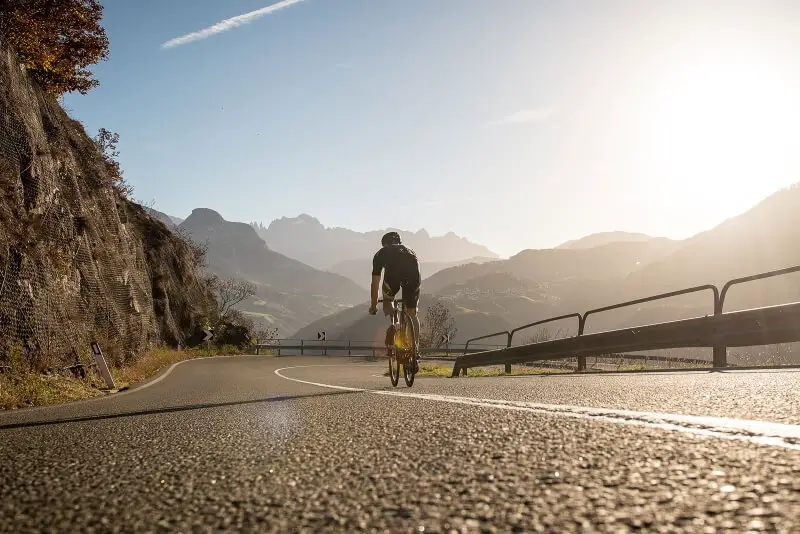 You're in good hands. Garmin loves cyclists almost as much as they love runners. From a watch perspective, the following units all offer GPS cycling tracking:
But that's not all. Garmin also has some great cycling computers. In 2019, you'll want to look at following:
Even though the 1030 is Garmin's best cycling computer, the 820 is almost as good, and it's a lot cheaper. So if your budget is a bit constrained, the 820 should hit the sweet spot in terms of price.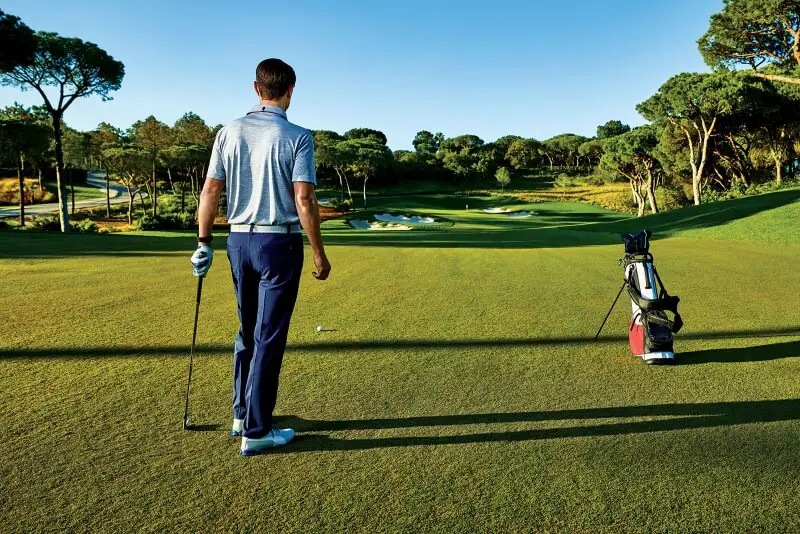 Interestingly enough, golfers are also spoilt for choice from Garmin. There basically two categories here. Golf specific Garmin watches and Garmin watches that have a Golf mode. Personally (and I speak as a super passionate golfer), I think you get much better value for money when you invest in a Garmin that has a golf mode, rather than a golf specific watch.
But some might people might only be interested in the golf features, so fair game if you fall into this camp. The table below should make this distinction clear. 
You can see from the table above that all Garmin's golf specific watches include the word 'Approach' in the product title. 
On the other side, the Vivoactive 3 and the Fenix 5 clearly have golf modes as well. Most people aren't aware that the Forerunner 935 also has a golf mode. It's one of the FR935's hidden gems in terms of features.
Garmin Instinct – By far the manliest watch that Garmin has ever made. The Instinct is clearly inspired the designs of G-Shock, and it's a look that creates a 'love or hate' effect.
More importantly, the Instinct is a great option for men who enjoy blazing through the wild and don't want to worry about their watch getting damaged.
Basically if Bear Grylls had to choose a Garmin, the Instinct would be right at the top of his shopping list.
Garmin Fenix 5 Plus– Simply put, the Garmin Fenix 5 Plus is an absolute beast, and it shines brightest in the great outdoors. With GPS, Glonass, and Galileo satellite tracking, there isn't a spot on the globe where you won't be covered. 
Added to this, the Fenix 5 Plus range includes TOPO Maps, which makes it by far the best Garmin for navigating unfamiliar terrain. 
Long story short, this is the watch you need if you want something that can handle just about every activity that a human can perform, in almost any setting.
What's the best Garmin of them all? 🏆
The best Garmin right now is the Fenix 5 Plus. It's essentially a combination of all the other watches featured in this round up. Then it also gives you topographical maps and even a pulse oximeter (Fenix 5X Plus only). 
So, if you want everything that Garmin has to offer, the Fenix 5 Plus is the Garmin for you.