In previous years, there were some big differences between the Pegasus and the Vomero.
Traditionally, the Pegasus was the lighter of the two, with significantly less cushioning and a firmer faster feel. 
Conversely, the Vomero has always been one of Nike's premium distance shoes, with plusher cushioning in a slightly heavier frame.
However, with the latest editions, Nike has included a lot of the same technology in each of these shoes.
The end result is that in 2019, the Pegasus 35's and the Vomero 14's are actually very similar running shoes. 
What's the biggest difference between the Pegasus 35 and the Vomero 14?
In short, the biggest difference is that the Vomero's have Nike REACT foam. This sits on top of the full length Zoom midsole.
This makes the Vomero's better suited to long distance runners, who need more cushioning during training and races.
The Pegasus 35's also feature a full length Nike Zoom midsole, but they don't have the REACT cushioning. This makes the Pegasus 35's a bit lighter, a bit firmer, and a bit faster.
Even though the Pegasus 35's don't have REACT cushioning, they are still well cushioned running shoes that could easily power most runners through a full length marathon.
Key Features - Nike Pegasus 35 vs Vomero 14
The table below breaks down all the key features of the Pegasus and the Vomero, side by side.
Full Length Zoom Air Cushioning
Heel-Toe Drop
Flywire Lacing System
Long Distance Shoe
Weight (Approx)
Nike REACT Foam
This Youtube video from Jamison Michael also summarizes some of the key differences between these shoes.
The Pegasus 35's and the Vomero 14's are both excellent running shoes that will meet the needs of beginners, veterans and even elite runners.
The Pegasus 35 is a lightweight competent all rounder with enough technology to keep hardcore runners happy.
The Vomero 14 is the more distance friendly of the two. The standout feature of the Vomero 14's is the inclusion of Nike REACT Foam, which is embedded into the full length Nike Zoom midsole.
Nike Pegasus 35 Final Word:  Arguably the best all purpose running shoe available right now. It's fast enough for a 5K, while still offering enough cushioning and technology for a full marathon. It's a pretty safe bet if you're not sure what shoe to buy and you focus on short and medium length runs.
Nike Vomero 14 Final Word: Basically a Pegasus 35, but with more cushioning thanks to the REACT Foam. The better choice for people who focus on marathons and ultra marathons and need the extra cushioning for endeavors that are longer than 26 miles.
Nike Pegasus 35 Running Shoes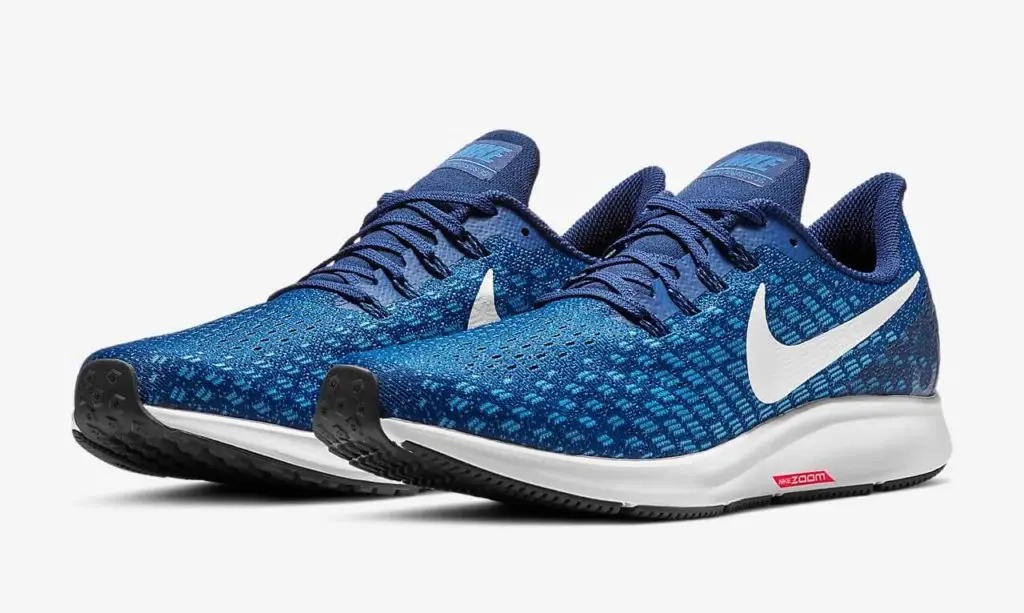 Nike Vomero 14 Running Shoes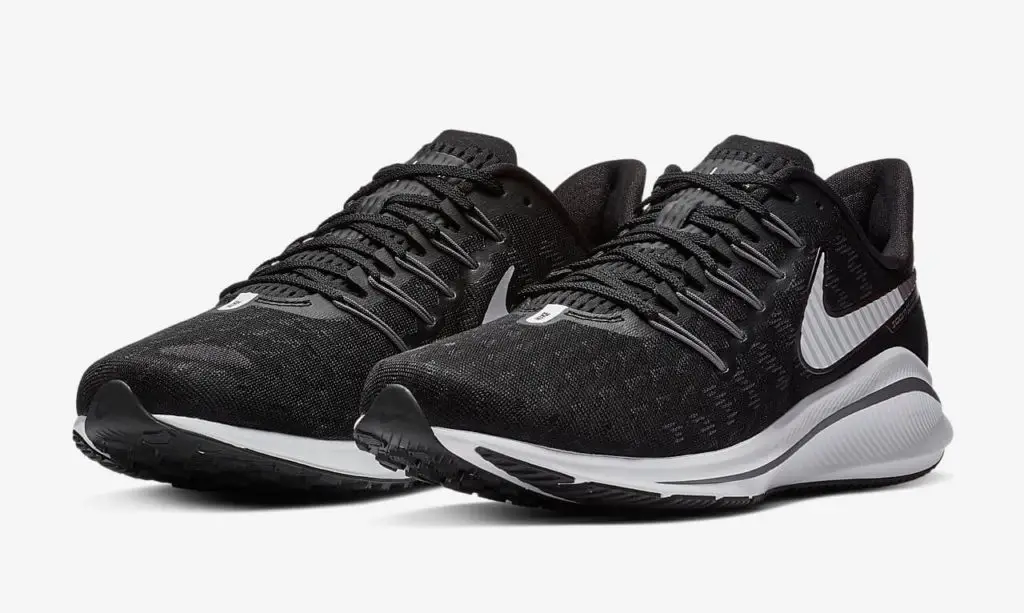 You Might Also Be Interested In